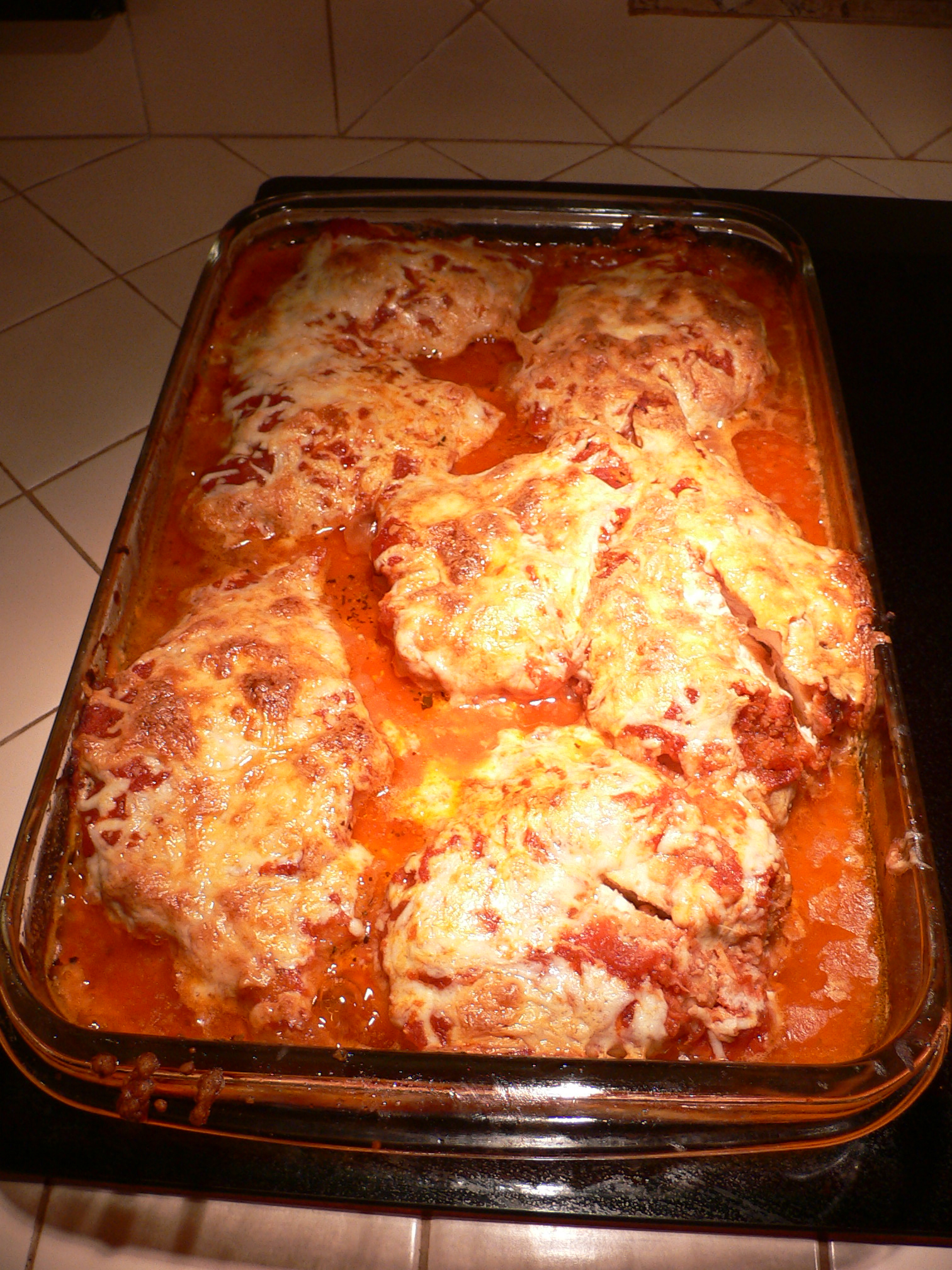 I got this recipe from Simply Recipes and made some changes.
4-6

10 minutes

20 minutes
Ingredients
3 clove garlic, minced
1 stick butter
1 cup Italian seasoned bread crumbs
1/3 cup grated Parmesan cheese (or 2/3 cup if you are using a Microplane zester)
2 Tbsp chopped fresh parsley
1/4 teaspoon salt
1/8 teaspoon ground black pepper
2 lbs of skinless, boneless, chicken meat, cut into pieces no larger than 2×2 inches
Directions
Follow This Recipe
Preheat oven to 450°F.
In a bowl, combine the minced garlic with the butter. Microwave until butter is melted.
In another bowl mix together the bread crumbs, Parmesan, salt, and pepper.
Dip chicken pieces into garlic butter, then into crumb mixture to coat.
Place coated chicken pieces on to a 9×13 baking dish. Try to leave a little room between each piece.
Drizzle with remaining garlic butter and bake uncovered 15 minutes, or until chicken is cooked through and juices run clear. Note that the chicken will get much more browned on the bottom side than on the top.
Serve over pasta with sauce or with just the drippings drizzled over.
More delicious recipes
This is one of the many fantastic recipes available on this blog