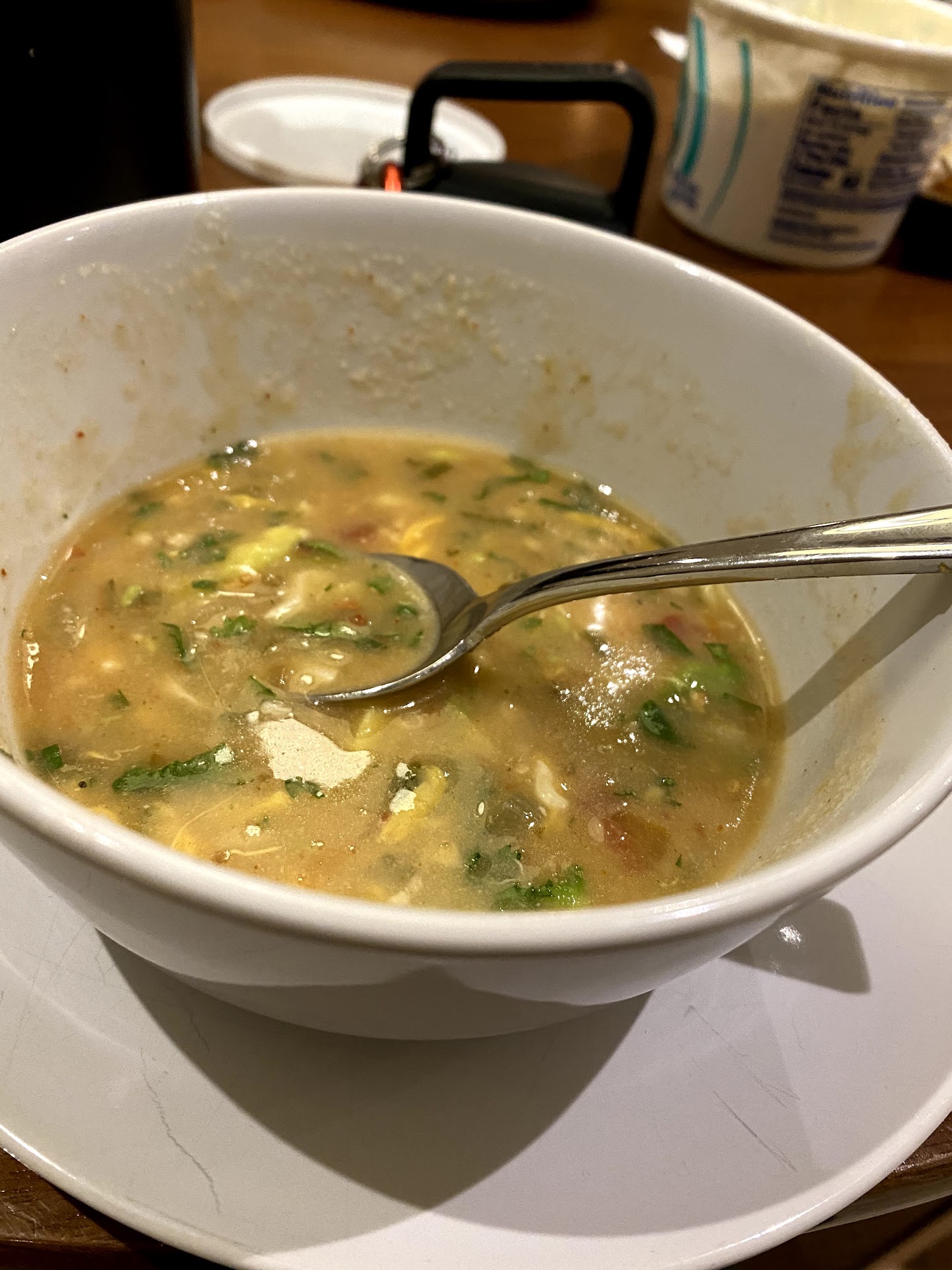 My Aunt Jo makes this recipe. She gave the recipe to me. I love it and usually make it with quesidillas to dip in it.
4-6

10 minutes

20 minutes
Ingredients
1 tsp butter
3 Tbs diced onion
1/2 clove garlic
1/4 tsp black pepper
1/4 cup diced green chilies
1/2 tsp oregano
1/2 tsp cumin
1/2 tsp chili powder
1/8 bunch of chopped cilantro
2 1/2 Tbs diced tomatoes
1 cooked chicken breast diced
5 cups chicken broth
1 cup masa flour
Tortilla chips
1 avocado cubed
1/2 cup shredded jack cheese
1/2 cup shredded cheddar cheese
Directions
Follow This Recipe
Melt butter in a large saucepan.
Saute onion with garlic and black pepper.
Add chilies, oregano, cumin, chili powder and cilantro.
Add tomatoes, chicken and broth.
Simmer for 15 minutes
Whip in masa to thicken.
In each bowl place 10 chips.
Place chicken chunks on top of chips, avocado, over chips and pour in soup.
Sprinkle with cheese and serve.
ProTips
Whip in the masa a bit at a time. The soup will thicken quickly and you can add more. If the soup gets too thick add in chicken broth to thin.
More delicious recipes
This is one of the many fantastic recipes available on this blog