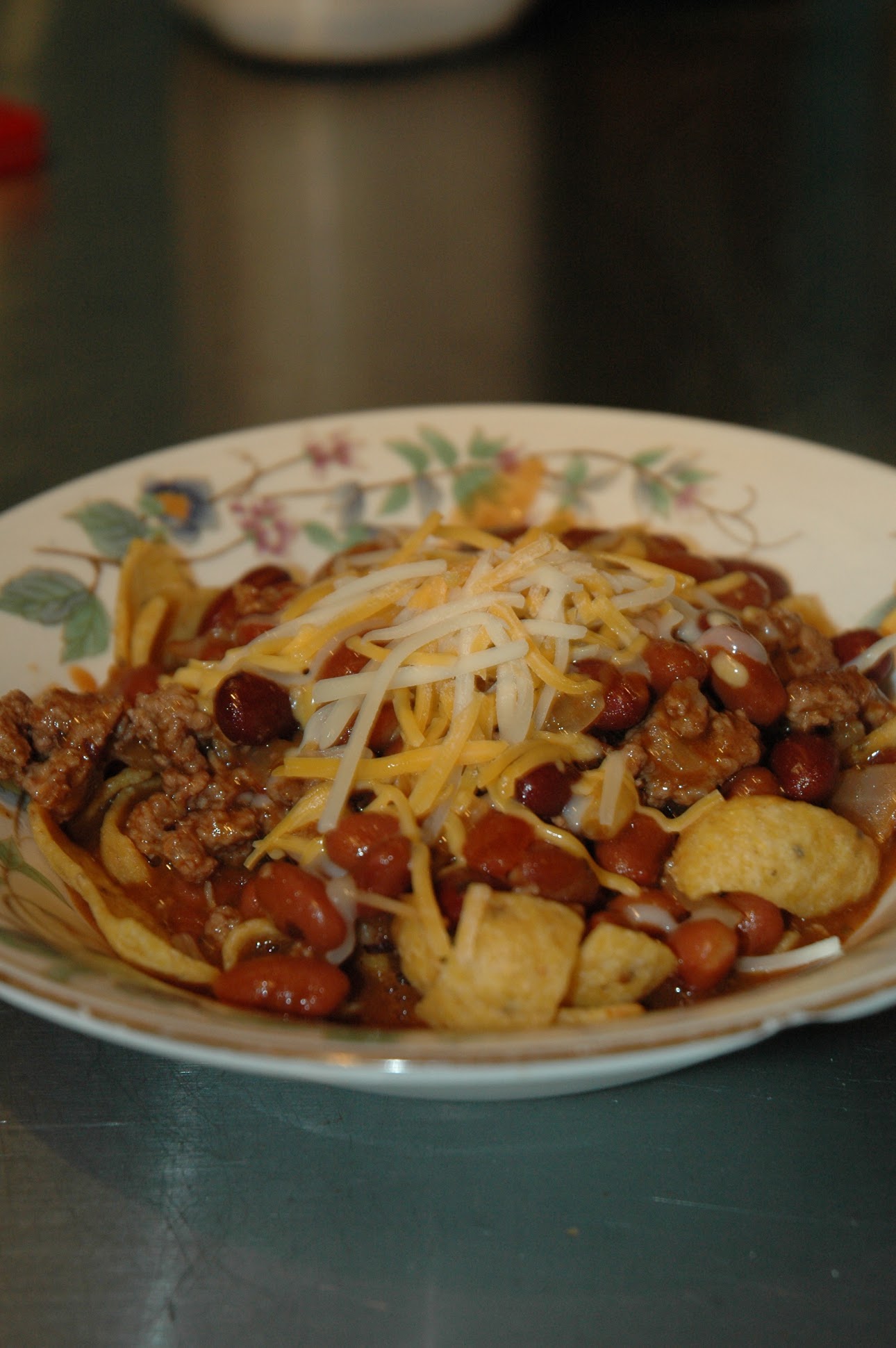 Who doesn't love chili? This is my mom's recipe that now is mine and will one day be the go to for my kids probably. It's good, it's easy, it's chili.
4-6

15 minutes

30 minutes
Ingredients
1 lb extra lean ground beef
1 small white onion diced
3 cloves garlic mince
2 cans of chili beans in Hot sauce
1 or 2 cans of kidney or black beans
1 cup of Newman's Own Black Bean & Corn Salsa (or cheap salsa of your choice)
Tabasco sauce
chili powder
red pepper flakes
shredded cheese
Fritos
Directions
Follow This Recipe
In a large soup pot on medium high heat, brown the ground beef. - Drain Excess fat.
Add in onion and garlic. Sautee with the meat for 5 min or until soft.
Add in chili beans with sauce. Feal each can with a little water to get all the sauce out. Add the water to the pot.
Drain and add in the black or kidney beans.
Stir in cup of salsa
Season with Tabasco, chili powder and red pepper flakes to taste.
Stir well and lower to a medium low.
Simmer for at least 20 min.
Serve with fritos and cheese.
ProTip
This is the easiest recipe, the key is to make it and try it as it cooks. As Kevin from The Office said, the ingredients "will get to know each other in the pot". The longer it simmers the more flavorful.
This is also easy for the crockpot. I still like to brown my meat a little in advance but then I throw that in with all the rest and just leave it on low for 6 hours or high for 3.
More delicious recipes
This is one of the many fantastic recipes available on this blog