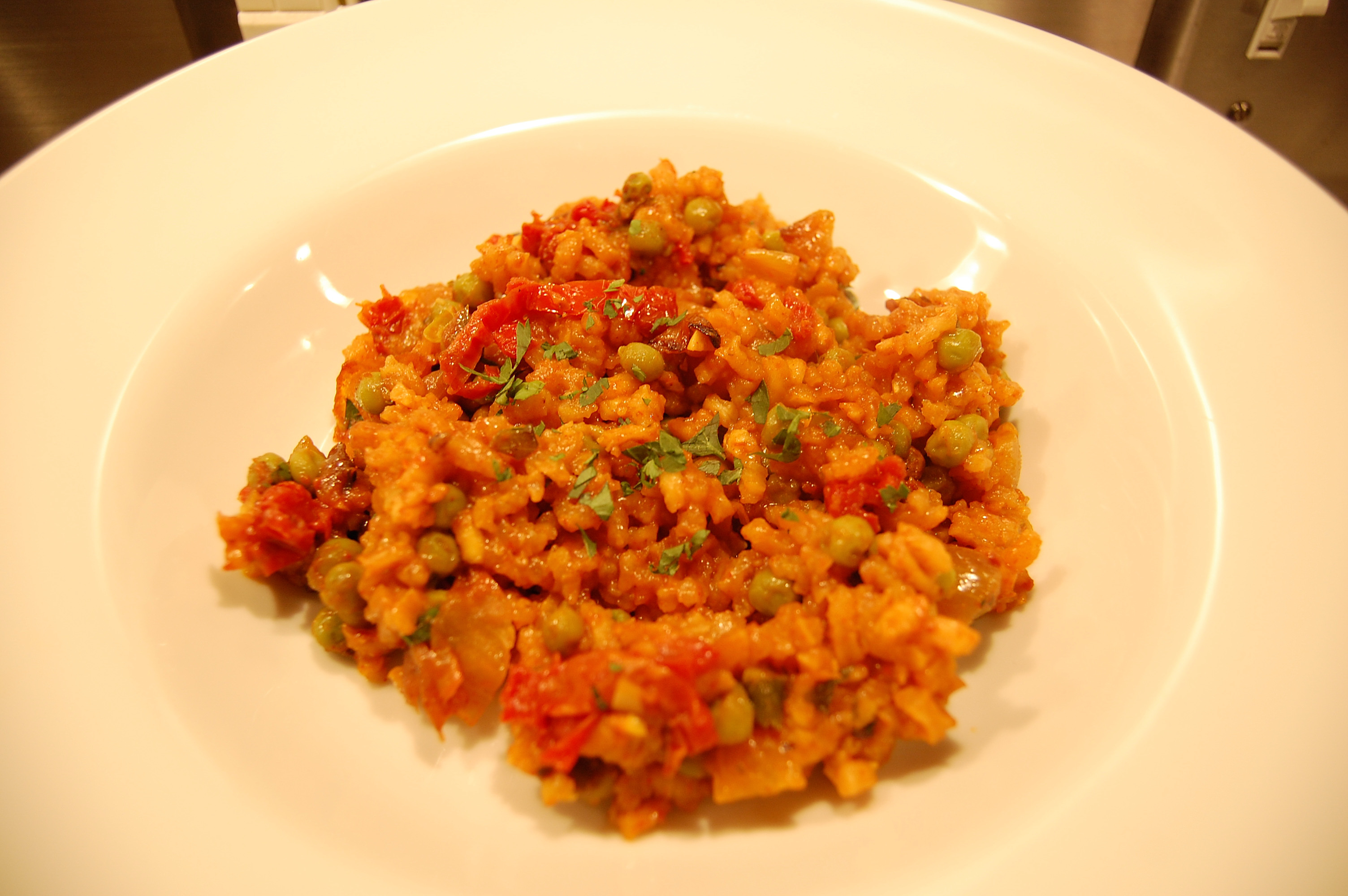 My mom makes this rice anytime we have fajitas. It's really good and super easy if you use minute rice. It can also be made with other rice. This recipe makes 3 cups of cooked rice.
4-6

10 minutes

10 minutes
Ingredients
Ingredients:
1/4 cup butter
1 1/2 cup minute rice
1 1/2 cup water
1/2 cup onion diced
1/3 cup green pepper diced
1 can tomato sauce 8oz
1 tsp salt
1/2 tsp prepared mustard (optional)
Directions
Follow This Recipe
Melt margarine or butter in large skillet, add rice, onion and green pepper.
Cook and stir until rice is lightly browned.
Add remaining ingredients and quickly bring to a boil.
Reduce heat and simmer five minutes.
Remove from burner and let stand five mintues.
Fluff with a fork and serve.
You can also add chunky salsa and green chilies while cooking if you'd like.
More delicious recipes
This is one of the many fantastic recipes available on this blog