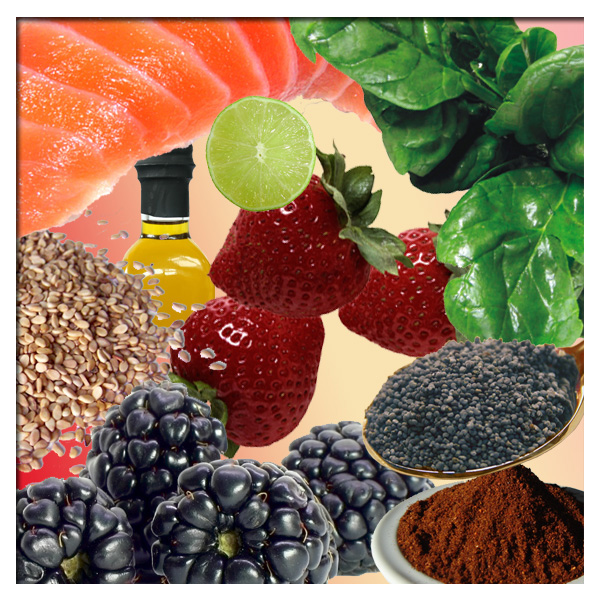 Back when I worked at a restaurant, they once had a salad that was seasonal and so good that I ate it probably once a day for the 3 months they carried it. My skin looked great and I felt healthy all that month as well if I remember correctly. This is my take on that salad. Mine is just as good, but the dressing is easier.
4-6

15 minutes

30 minutes
Ingredients
1 bag of pre-washed baby spinach
1 cup sliced strawberries
3 tablespoons of olive oil
2 tablespoons of white vinegar
3 tablespoons of white sugar
1/4 teaspoon paprika
1 teaspoon sesame seeds
1 teaspoon poppy seeds
1 Salmon Filet
juice from 1/2 a lime
Directions
Follow This Recipe
In a piece of foil, place the filet in the center, smother the fish with the lime juice. Wrap fish up and bake or grill until cooked to your preference. (I usually do 15 min in the oven at 400 degrees, so it's a little raw in the center.)
Slice and rinse strawberries and move to a salad bowl. Rinse spinach and place in the salad bowl. In a separate bowl or a salad dressing cruet combine the vinegar, olive oil, paprika, sugar and seeds. Shake or stir until ingredients are evenly mixed. Combine dressing with salad and toss well.
On a plate lay out salad making sure to get the strawberries. Place salmon on the top and serve.
ProTip I usually do more berries. blueberries, blackberries. Sometimes I use kiwis and that makes for an awesome salad. If you feel like you need a little good fat in there, avocado actually tastes great with sweet dressings and fruit. This dish can also be made with chicken. Enjoy!
More delicious recipes
This is one of the many fantastic recipes available on this blog