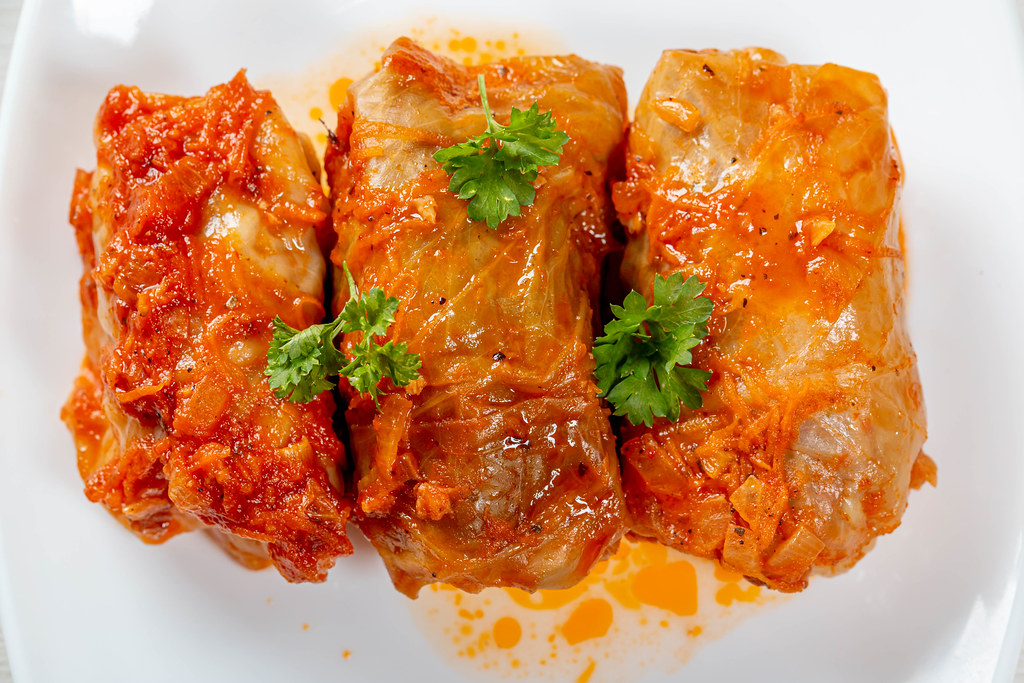 This was my Nane's recipe she made it all the time. So good.
4 to 6

10 minutes

20 minutes
Ingredients
1 head of cabbage
1 lb ground beef
1 lb italian sausage
2 cups of minute rice
1 egg
1 onion diced
Salt
Pepper
Oregano
1 jar marinara sauce
Directions
Follow This Recipe
Preheat the oven to 350º
With a knife, cut out the core of the cabbage. Place in a large pot with about 3 inches of water.
Bring to a boil and cook for 10-15 minutes or until leaves turn a little soft.
Drain water off and rinse with cool water to speed cooking process.
While cabbage is cooking prepare the 2 cups of rice. Set off to the side.
In a bowl, mix 2 lbs of the raw meat with the 2 cups of cooked rice.
Add 1 egg, chopped onion and salt, pepper and herbs to your liking. Mix everything well.
Put 1/2 cup of marinara on the pottom of a casserole dish.
Seperate cabbage leaves apart and add some filling to each leaf then roll it like a burrito and put into a casserole dish.
Line all rolls up close togehter and pour remaining sauce over the top.
Bake covered with foil for 1 hour at 350 degrees.
ProTips
I like to serve with pasta and sometimes with mashed potatoes.
More delicious recipes
This is one of the many fantastic recipes available on this blog