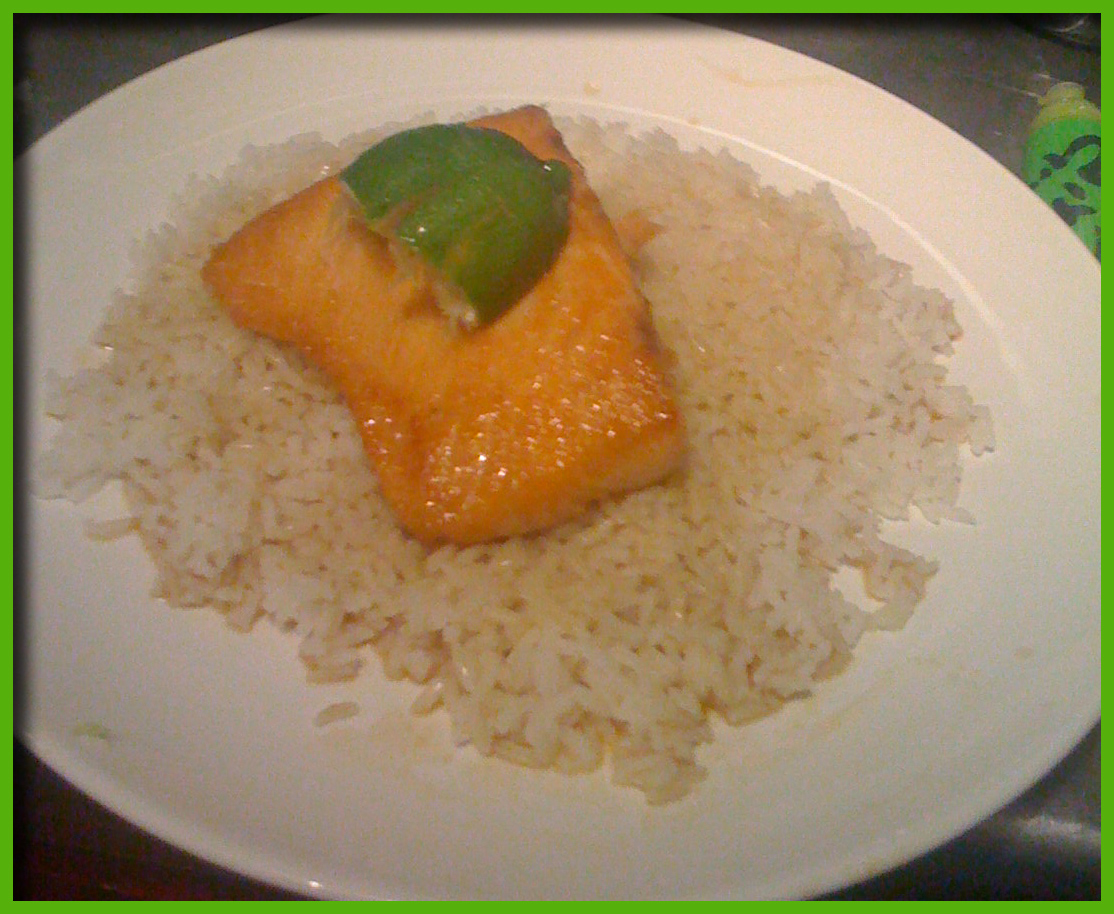 I like sweet fish. I make a great pineapple salmon as well, but this is by far my favorite salmon recipe. Why? Because it's like having a whole sushi dinner in your mouth at once. Delicious.
4-6

15 minutes

30 minutes
Ingredients
2 Salmon Fillets
4 Tbs. sake
3 Tbs. Honey
3 Tbs. Soy sauce
1 tsp – 1 Tbs (depending on your taste)Wasabi paste
2 Tbs. lime juice
2 Tbs. oil
sesame seeds
Directions
Follow This Recipe
Start by preparing your sauce so it's ready for use when the time comes.
Put the lime juice in a small bowl and slowly whisk hone through it.
Stir in soy sauce, sake and wasabi paste.
On the stove heat a high sided skillet with the oil on medium-high heat.
Add salmon to the pan and sear each side for 1-3 minutes.
Then reduce the heat to medium or medium low and continue cooking the salmon until cooked through.
Remove salmon from the pan and set on plate or a bed of rice.
Add glaze to the skillet and simmer for one minute making sure to stir constantly.
Sauce will thicken a bit. Ladle sauce over salmon and rice.
Sprinkle with sesame seeds and a lime wedge for garnish.
ProTip To complete the "sushi restaruant" taste this meal has to have steamed edemame as a side dish. There are tons of varieties that you can get from the frozen food section at the grocery store. Also I always use a sake in the dish that I can drink with dinner.
More delicious recipes
This is one of the many fantastic recipes available on this blog